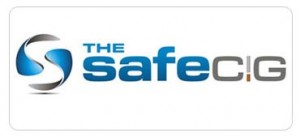 It has been quite a while since we last updated the site, hope you all had a great summer! As part of our reinvigoration of the site, we wanted to update you all on the newest product from Safe Cig – the Micro! Here's what we received from the folks over at Safe Cig:
Smaller. Smarter.
The Safe Cig Micro sets a new bar for super-mini e-cigs.
At midnight last night our coding monkeys went crazy putting up a whole new website to celebrate the launch of the long anticipated Safe Cig Micro. About the same size as an actual cigarette, this Micro was designed by our engineers in California to be the longest lasting, richest vaping you've ever seen from something so small.
So the new product is up on the website, hope to hear from some actual users to get some feedback. Click here to check it out!